A smart home starts at the entrance
Can you imagine your entrance door opening the second you stand in front of it? Look no further than Pirnar to deliver.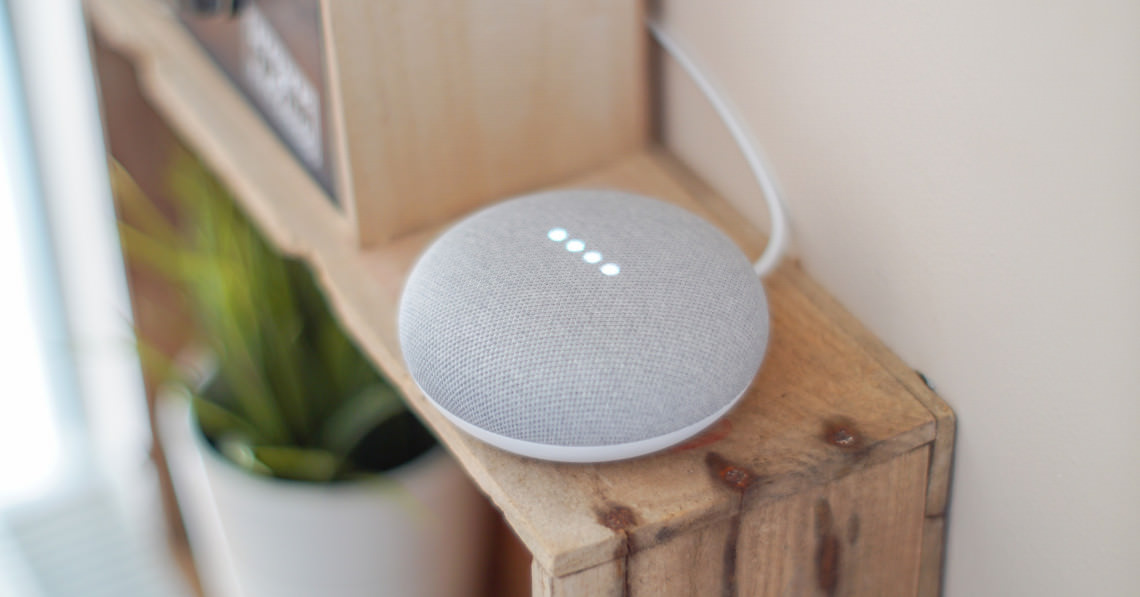 Nowadays, a home should offer more than shelter. Finally, we are able to introduce smart technologies into our homes that are capable of carrying out our instructions quickly and efficiently. A smart home controlled via apps or voice commands can help save time and money while at the same time improving security and comfort. Cameras, sensors, smart doorbells, intercoms and smart locks make up the foundation of a smart home. Thanks to these devices, you and your home house will be ready to dive headfirst into the future.
Smart home in your pocket
Now that we have a firm grasp on the IoT (Internet of Things) era, it's no longer uncommon to be able to carry out chores via your phone, computer and tablet. In principle, the smart home concept is straightforward; all the appliances are connected into a network and can be controlled via smart devices – even from the other side of the world. This means, for example, that on your vacation, you're be able to check for unwanted visitors lurking around your house or if you've correctly programmed the sensor lighting. So it makes perfect sense to also be able to remotely control your entrance. You can check if the door is locked, why an alarm was triggered, turn on the lights and unlock the door to the apartment that you rent to your quests from the comfort of your sofa. An automatic entrance will simplify your life.
An entrance like never before
Doorbells and intercoms
Traditional doorbells have become obsolete. Smart doorbells and intercoms improve the security of your home because they feature an integrated camera which you can use directly from your smart phone to check who's standing in front of your entrance door. What's more, the camera can be used for two-way video and audio communication with your visitors. Smart intercoms are also often equipped with safety relays that prevent burglars from opening your entrance door by physically manipulating the intercom. In case of emergency, an intercom can dial one of several phone numbers and trigger alarms, providing for improved security.
Smart locks
Even though the key and lock have been the symbols of security for millennia, nowadays, they're being replaced with innovative locking systems. Smart cards represented the first development and are still widely used in hotels. Another practical solution is keypad locking since it enables setting a separate code for each individual visitor, eliminating the need for keys. Not to mention that keypad solutions also allows for remote locking and unlocking. Locking systems featuring fingerprint or facial scanners are the latest evolution in technology. If it's good enough for your phone, then certainly it can also be used in your entrance door. Today, the use of biometric data is on the increase since this innovative technology almost completely prevents misuse while making our lives more comfortable.
Security systems
Stand-alone surveillance cameras that are not integrated into intercoms are also quite useful and bring certain advantages. They become activated once motion is detected and stream video to mobile devices. Certain cameras only have the capacity to transmit a live picture, while others can store a defined length of recordings for extended periods. When buying a camera, select a model capable of recording HD video for a clear and crisp picture. Also, it won't hurt if the camera also produces quality night-time recordings. The functionalities of cameras are enhanced by motion sensors that turn on lighting and alarms, when necessary.
Voice activation
Artificial intelligence and virtual assistants are the latest trend in modern technology. Amazon Alexa is capable of controlling thermostats and can activate security systems when you leave your home. Also similar is the Apple HomeKit which can be controlled by talking to Siri, while "OK Google" is the command for Google Home users to check if you've closed your entrance door, turn on a device in your home or even run your robot vacuum. It can be expected that, in the future, systems such as these will be able to control most devices in our homes, including smart doors, providing for even more efficient and simple use. Unfortunately, not everything that smart technology offers is currently available in every region of the world. Though we're certain that modern technology will soon penetrate every corner of the world, no matter how remote.
A door from the future
It's good to know that the devices that we install into our smart homes are also accompanied by various innovations fitted directly in entrance doors. At Pirnar, we use high quality profiles to design a varied assortment of entrance doors featuring not only different materials, colours and designs, but also details for the technology aficionado.
OneTouch
Pirnar OneTouch is the first entrance door in the world with a retractable pull handle. After the fingerprint reader recognizes the user, the handle elegantly and automatically extends. The handle is also integrated with lighting elements that warmly greet the owner. Once the door is closed, the handle retracts, preventing access and manipulation to uninvited visitors. The spring mechanism functions completely independently from the power source and provides for completely secure opening and closing of the door.
Theatrica is:
Pirnar Theatrica isn't your ordinary door. It's an entrance wall that automatically opens only to the owner, completely without contact. You only need to look at the entrance wall while the facial recognition system recognized the user and elegantly opens the door, then automatically closes. Theatrica has no pull handles and resembles a level wall. It's available in a surface finish of your choice – giving the appearance of wood, stone, glass or aluminium.
Enter your smart home through the smartest entrance door in the market – a Pirnar entrance door.
---
---
Catalogues
Download catalogues for the latest and most innovative Pirnar entrances. Browse them together with your loved ones.