Prefabricated houses are becoming a new global trend
Prefabricated construction is a new trend that has emerged in the construction market. In addition to airiness and fast construction, it offers even more benefits and convenience.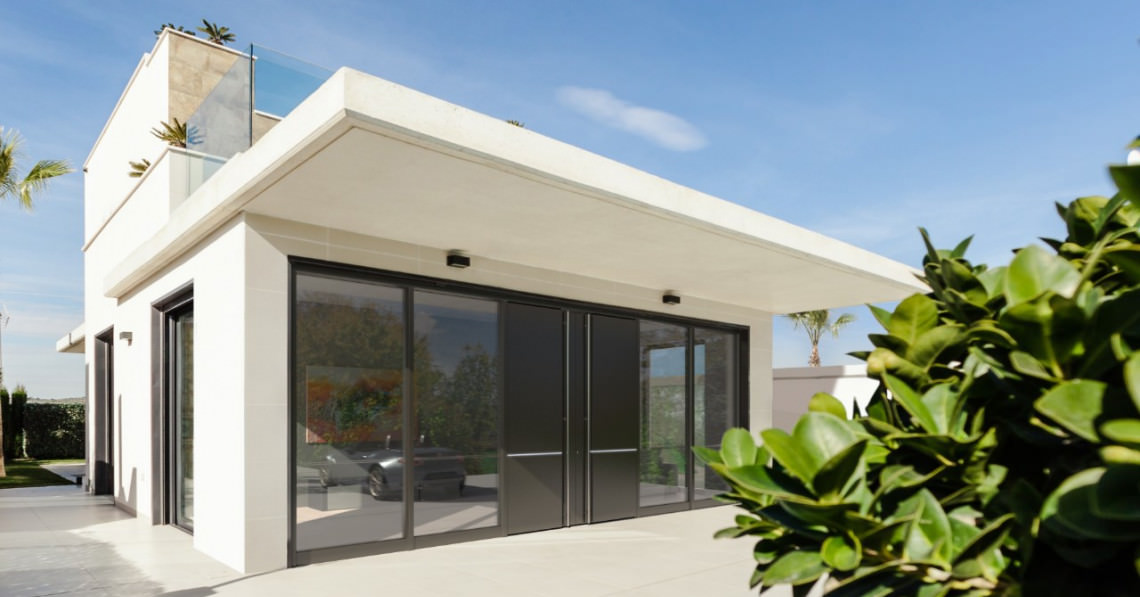 The decision to build a new house represents a very big step, so it is important to choose the one that will best suit your needs and desires. The market is flooded with providers of both classic and prefabricated houses, so get as much information as possible before making a final decision. Traditional construction is still a common and frequent decision, despite the fact that such houses can be wasteful, cost-inefficient and inflexible. Nowadays, the construction of prefabricated houses is becoming more and more common, as their main features are simple and flexible construction, while at the same time being eco-friendly and more cost-effective. Knowledge of prefabricated construction is crucial when buying and choosing your new home. Find out below what benefits it can bring you.
Excellent thermal insulation and energy saving
During the planning of the house, careful attention should be paid to its thermal insulation, which is one of the most important parts of any prefabricated building. The design of modern prefabricated houses offers thermal comfort and at the same time reduces energy consumption. The wooden frame, connected into a whole unit, defies external factors such as strong gusts of wind and heavy snow. An important feature of a prefabricated house is that in the prefabricated construction, thermal insulation is already installed in the load-bearing walls of the wooden structure, so that a prefabricated house has a significantly greater advantage in thermal conductivity compared to a conventionally constructed house. Classic constructions are known for their massive walls where overheating is slower, while prefabricated constructions have thinner walls and therefore heat up faster in winter and cool down faster and more easily in summer.
Construction speed and seismic safety
We live in a fast-paced time where every minute counts and the coordination of work and family obligations is a daily challenge, so it is essential that when building a new home, we also inquire about the difficulty and time span of the construction. The basic element in prefabricated construction is wood, and the point of prefabrication is that the building is assembled from prefabricated elements, which makes the construction quick and easy as it is made from pre-prepared materials. The expert builders assemble the elements into a whole at the construction site, which makes the construction cleaner and better protected from the weather. The construction time will depend on the type of construction, the materials to be installed and the complexity of the building.
What about seismic safety? When we think about building an energy efficient and earthquake safe modern house, wooden prefabricated construction has no competition. Wood perfectly withstands various loads and thus can perfectly withstand the bending force created during an earthquake. Damage to a building often depends on its weight, so prefabricated houses are safer as they are normally four times lighter than a conventional construction, which makes them safer during earthquakes, and you can also build them on ground with a lower load-bearing capacity. If it catches fire, the wood creates a self-protective layer that protects the interior of the house and ensures that it does not lose its load-bearing properties, as well as giving the occupants more time to retreat to safety in the event of a fire.
Healthy living climate and fast rehabilitation
Prefabricated constructions are primarily made of natural materials, which are extremely airy and ensure clean and fresh air flows; regular ventilation is also helpful. Together with the construction, many providers of prefabricated houses offer various modern ventilation systems, which provide fresh and clean indoor air and at the same time have low energy consumption. They are also suitable for people with pollen allergies as they remove pollen and dust particles from the air that could affect your respiratory system.
Renovation of a prefabricated house is also much simpler and, above all, faster than the renovation of a classic building. The elements of the prefabricated house can be easily removed, which in the event of floods means faster and better drying of the entire structure, as parts of the walls, interior cladding and insulation can be easily replaced.
Cost transparency
One of the key advantages of prefabricated construction is the transparency of the investment, which means that all costs are known in advance, and the price does not change during the construction. In the first phase of the purchase, the provider informs you about the final price of the investment, which means that all costs are fixed and, when signing the contract, you already know that they will not endanger your financial security. During the construction you can adjust and change your wishes regarding the materials and equipment, but this will also affect the final cost of your investment. The financing of a prefabricated house is gradual and takes place according to the individual construction phases, which means that you do not have to pay the full amount immediately.
Front doors on request
An essential architectural element of your home is the front doors which leave a special mark on guests and passers-by. So, how to choose the right front doors for your home? Scroll through the PIRNAR catalogue of aluminium front doors. Choose your favourite model that at the same time reflects the character of your home. Consider a variety of accessory options and front door colors to liven up your new home.
With modern aluminium exterior doors you have unlimited personalisation options.
Seeing a picture of the Pirnar entrance can be thrilling. But even in your wildest dreams you will not be prepared for the many surprises when you get to feel them in person. Visit us at our wonderful office building at Bravničarjeva 20 in Ljubljana or at Ptujska cesta 17 in Maribor.
In our showrooms there is a top selection of the most beautiful and best-selling models. Visit us and experience in person the latest beauties among Pirnar's entrances.
---
---
Catalogues
Download catalogues for the latest and most innovative Pirnar entrances. Browse them together with your loved ones.